We have been testing the Bamboo boards from Circle One over the past few months and have really got to fall in love with them.
Full on performance and at a stupidly low price too! More details here:
http://www.blastkiteboarding.co.uk/index.php?_a=viewProd&productId=372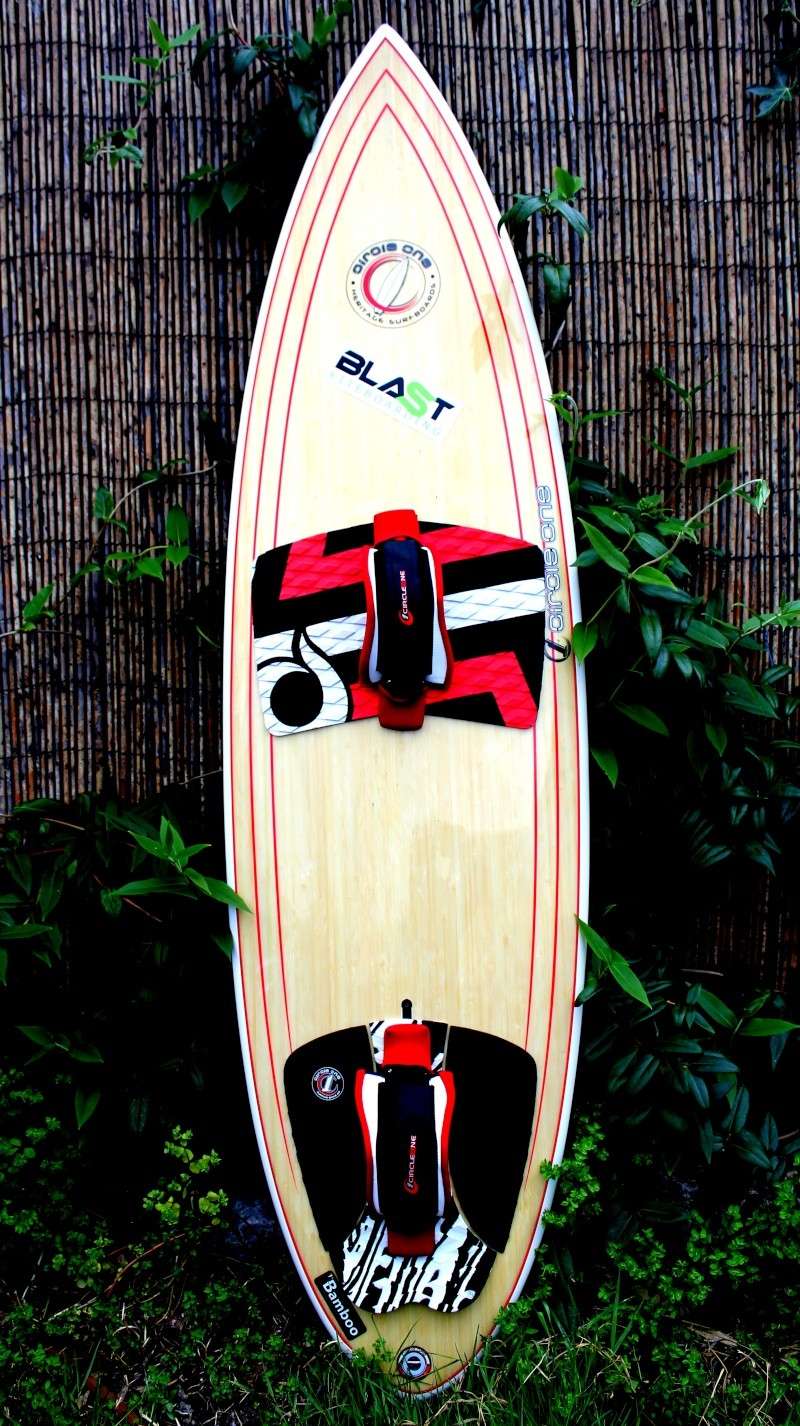 Circle One 5'8" Kite Board Independent Review by www.iksurfmag.com
Circle One have been a major player in the surf industry since 1969 and they have a long pedigree. It is very exciting therefore to see a true surf brand recognise kiting as a market worthy of their presence. For years now kiters have been trying to get recognition from the huge surf industry and bit-by-bit it seems we are getting there. Circle One have developed 4 boards for this season, a 6'6" Quad Fin Square Tail, a 6'3" Swallow Tail, a 6' Diamond Tail and finally the 5'8" Round Tail that we have here. In that range there should be something for everyone, if you are new to the kite SURFboard market then a good rule of thumb is to choose a board 2 inches shorter than yourself. This will allow you to have enough size and buoyancy to be able to gybe it, but also mean the board will be big enough to be able to surf the wave, rather than just kite along it.
Jeff Townsley who founded the company way back when has shaped the 5'8" and he is one of the more experienced shapers out there. The board is quite narrow at 17 and three quarters but there is a good amount of volume under the feet just where you need it. It utilises a lightweight construction with vinyl reinforcing and although as with all surfboards it will need looking after it certainly withstands the knocks of day-to-day riding. The fin set up is the classic thruster lay out and high quality honeycomb fins come as standard. The great thing is that although the fins aren't FCS the fin boxes will take FCS fins, so should you find yourself hitting the reef in a far-flung location it shouldn't prove too difficult to get a replacement! The overall finish and look of the board is excellent, the graphics are simple and the board looks like a surfboard should, not like some 9 year old has been let loose with a set of crayons