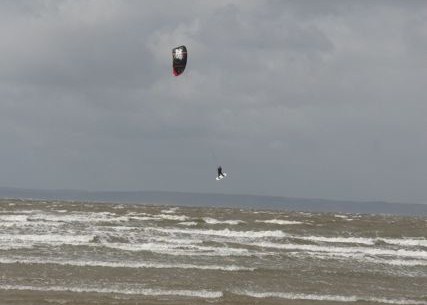 Had a session at Broughton last week in what can only be described as "horrible" conditions. It was snowing on the way to the beach and the wind was freezing.
Anyway I met up with the guys from MUTINY KITES, Henry & Adam and had my 1st look at the all new Kite Brand for the UK!
Cant wait to actually try one now!
Adam got a couple of pics of me kitelooping the 7m Zeeko in 35knots plus, not the best pics but considereing the conditions I am quite pleased.